Download an Eloqua 10
User Guide today

Sometimes reading a good old fashioned User Guide is just what you need. Complete the form on this page and select the User Guide you're looking for.

You'll find Oracle Marketing Cloud Eloqua 10 user guides covering the following subjects:


Emails User Guide
Email Groups and Subscriptions User Guide
Landing Pages User Guide
Segments User Guide
Insight Report Details User Guide

Landing Pages User Guide
Data Tools User Guide
Component Library

Campaigns User Guide
Forms User Guide
Event Management User Guide
Shared Content User Guide
Field Merges User Guide

What happens when you submit this form?
We'll send you an email with a link to the user guide you've requested and subscribe you to our Marketing Cube College subscription. You can unsubscribe at any time via the link in any of our email footers.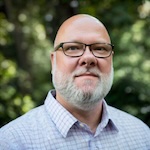 Derek Bell
Director Customer Success & Marketing

If you have any questions, please contact us here or you can call us on +61 2 8244 0007.